Tate hit the jackpot when he married Willa. His open-minded wife doesn't mind the great, no-strings-attached sex he has with his best friend and coworker, Eric. In fact, she encourages it.
Between his amazing wife and boyfriend, Tate wouldn't change a thing. Willa, on the other hand, knows just how tempting her husband can be when he submits… And she's determined to awaken Eric's dominant side by giving him a truly unforgettable gift.
The Gift is a 3,000-word bondage story with a strictly MM scene.
Pretty Things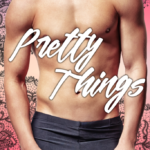 by Ruthie Luhnow
When Sean's boyfriend surprises him with a present, Sean can't tell if he's mortified or turned on–or both. But the longer he stares at the tiny, lacy underwear that Christian has bought him, the more intrigued Sean becomes.
Pretty Things is a 5,000 word erotic short story with D/s dynamics and very hard dicks in very soft panties.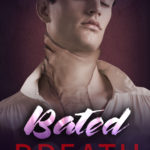 After a "hands-on" crash course in BDSM courtesy of the firm, confident Michael, Connor still has a lot to learn about his newfound submissive tendencies. He's hungry for more, but what's a guy to do when whips and chains sound more intimidating than sexy? Luckily, Michael is happy to show him that submission isn't necessarily about pain–it's about surrender. Bated Breath is a 6300 word stand-alone erotic short featuring Dom/sub dynamics, breathplay, and just a dash of exhibitionism.
Graham and Ryan decide to have a threesome with a sexy stranger. What they don't count on is running into their old friends, Trevor and Josh. After a few drinks, Josh makes an interesting proposition. Graham and Ryan could be in for the night of their lives. It just might be a bit more than they bargained… four.
Four Play is a 9,000 word short story filled to the brim with sweetness and overflowing with steam.
Everything changes when you leave the door open….
Ethan's always been shy. But it's his senior year in college, and he knows it's now or never. He has to let loose, go crazy, do something wild—before it's all over. And the perfect time to do it is on his senior year trip to Europe.
He's had a crush on Tommy for years, and after a night of partying, Tommy catches Ethan in the act. He's deeply ashamed at first, but then he realizes that Tommy isn't walking away… instead, he's coming in, and leaving the door wide open. It doesn't matter if people see what they're doing. Actually, it only makes it better.